A book review of Sean Damer's 'Those Tyrannising Landlords' (2022, Ringwood Press)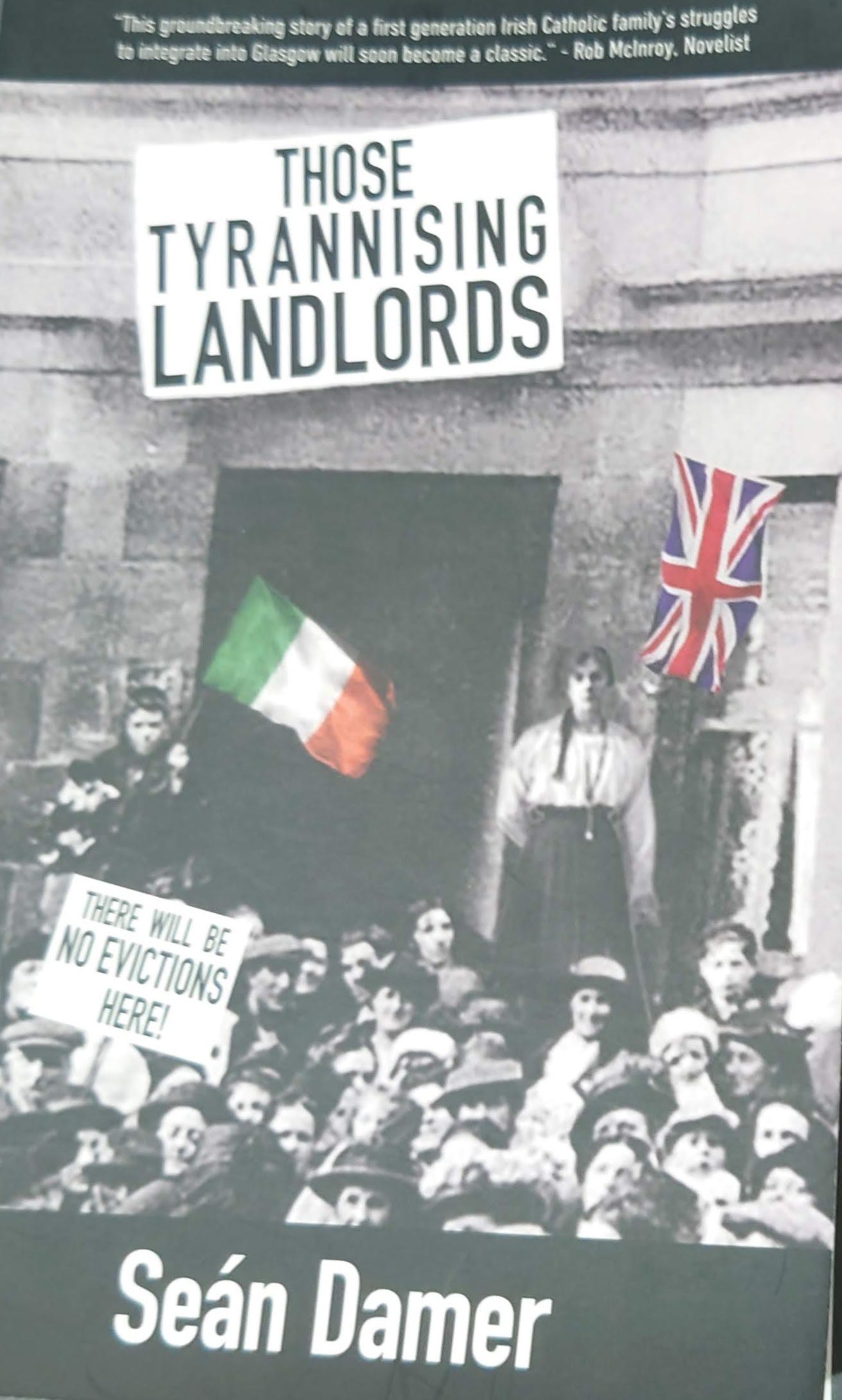 It is something of an unwritten rule that when doing a book review, particularly of a novel, the less written about the author, the better. It is called a book review after all. But, like every rule – written or unwritten – there are exceptions. And in Seán Damer, the author of 'Those Tyrannising Landlords' (2022, Ringwood Press) we certainly have one.
Seán Damer, a prolific writer, social researcher and long-time academic sociologist, was once described as bombproof in regards to his knowledge of early 20thC Glasgow social history. As one of Scotland's first graduates in sociology (1968) who has since taught and researched in the Universities of Strathclyde, Trinity College, Dublin, Manchester, the West of Scotland and latterly Glasgow, where he was a Senior Research Fellow, you begin to understand why.
But perhaps the best kept secret of Damer's bombproof-ability with regards to Glasgow social history, is the way in which he weaves it industriously and in an illuminating fashion into a read, re-read and read again, piece of authentic historical fiction. In terms of being a rule breaker however, he has absolutely nothing on the book's protagonist, Peggy O'Donnell.
It is through Peggy that the story unfolds – the story of an Irish Catholic migrant family from The Rosses of County Donegal to the thumping industrial inferno of Govan in 1912. A story which takes in themes of social class, anti-Irish discrimination, religious critique, feminism, political radicalism and then some. From the green of Celtic Park…
Click the link below to read the FULL article for FREE at my new writing platform on SubStack
https://seanmcdon.substack.com/p/the-red-and-the-green-in-govan
---
And why not consider subscribing for free to make sure you don't miss out on my weekly articles. And, if you're one of the absolute good guys, consider taking out a paid subscription at less than £5 p/m or £45 p/a to further help my research and writing.
Thanks, Sean.